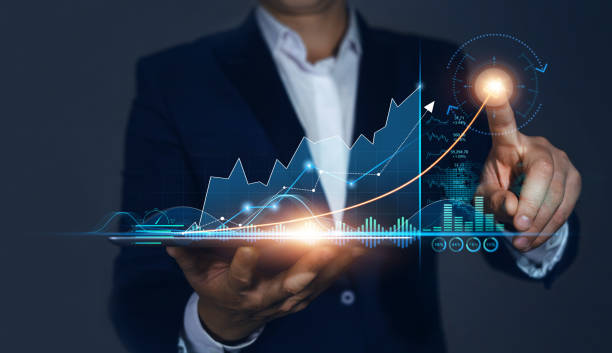 Project management platforms are incredibly powerful tools that have taken collaboration and ushered it into the modern age. In an age where the internet has essentially blurred the boundaries that once limited us, having the tools needed to work together, whenever, and wherever you are is paramount. In recent times, many platforms have emerged where teams scattered around the world can work together effortlessly. A team can have people in the US, Brazil, Germany, India, Japan, and Australia and all of them can work together thanks to project management platforms.
During the pandemic, many of us were forced to work remotely. This meant that we needed a system or platform where we could share updates, files,  set reminders, create schedules, and so on. Moreover, owing to how dynamic and powerful online tools are, it only makes sense that project management tools are highly customizable. Using the internet, all of this is uploaded to the cloud and available on a host of supported devices. With Suddenlink high-speed internet, your project management platform can be optimized to its full potential for you and your team to make the most of what you have.
One of the most powerful project-management tools in recent times is Notion. While there are many options out there, Notion sets itself apart by offering an incredibly versatile experience for its users. It is incredibly customizable, allowing everyone from a student to an entire business to use it for their workflows. Modular would be a good way to describe Notion because of the ability to add, remove, link, and build different workflows in it. If that isn't enough, Notion also has templates to choose from which can be altered based on what you want from them.
Notion – An Overview
You must be thinking, what is Notion? In the simplest of words, Notion is a tool used by everyone from students in college to large-scale enterprises in an effort to create a seamless, integrated, and cloud-based environment. At its core, Notion is a productivity tool that allows you to create a system that facilitates your creative processes. To get any work done, you must have a system that facilitates it and Notion is the perfect tool to make that happen.
Using Notion, you can do everything from making a to-do list all the way up to having an entire project with multiple subtasks housing different teams all working on it concurrently. If you have crafted a workflow for a project, you can copy the template and use it for another project as well. Furthermore, any update in Notion is instantly synced to the cloud making it available on your phone, tablet, laptop,
 Its modularity and customizability are what sets it apart from the competition. Using Notion, a person can map their entire personal life by tracking habits, medication, bills, finances, reading lists, travel plans, assignments, workouts, and so on. With that same account, they can also house their entire business workflow with their team working and updating in real time. This perfectly complements the idea that our minds are meant to create, not store. If you think about it, our mind works best when it is asked to create things. On the other hand, many of us struggle to remember everything that goes on around us. This is because our mind is not designed that way.
Using Notion
That is where Notion comes in and takes charge. Instead of having you retain information and to-do lists in your head, it allows you to dump it all into Notion where it is safely stored and organized for when you need it. Think of it as a digital library of sorts where you can have different sections dedicated to different genres. These genres can be organized, cataloged, and moved around. Let us dive into the different ways Notion can be and is being used.
Database
Using Notion, one can create a database for just about anything they want. If you are an avid reader, you can use Notion to make a list of all the books you have and organize them by genre, author, and completion status, and also add a comments section to write how you felt about the book. An organization can use Notion to create a page where its policies, visions, and goals are published. Everyone can have access to this to read whenever they want. Owing to its modularity, Notion users can add text, lists, media, tables, and boards to make their page as comprehensive as they would like.
Task Management
Notion truly shines when it comes to task management, almost like a fish in water. Using Notion, a team can plan ahead, assign tasks, maintain lists, track progress, monitor progress, work on multiple projects, and collaborate with other users. This eliminates the need to have multiple tools for different tasks since you have everything in one place. You launch Notion and it is all there, ready to be utilized to enhance your productivity in the best way possible. From Notion, users can create lists of tasks, open said tasks, upload files and data relevant to the task, and allow different people to access these tasks.
For example, a freelancer managing the social media of multiple online influencers can create a list of their clients. These clients can be organized by their niche, social network, and type of content. Clicking on the names in this list will open a new page that allows you to list down the client's content needs, what needs to be done, what you need to get done,  and when it is due. These tasks can then be linked to a calendar where you can see what is due and when.
Workflows
Notion is built for team collaboration. As much as it can benefit individuals in organizing their lives, it shines in team environments. Entire businesses can be run using Notion, simply because it has so much value to offer to the team. In the book Atomic Habits, author James Clear talks about the importance of creating a system to get things done. For example, instead of working towards a weight target, create a system where you live a healthier life. Make small, incremental changes consistently that compound over time. This will yield better results instead of focusing on losing a certain amount of weight. Such is the power of creating a system.
Using Notion, teams can create effective workflows that allow you to assign tasks, track their progress, share data and information, and have everything in one place. You can create a project calendar so you know what needs to be done and when. A weekly agenda can track all the tasks for the week so a manager tracks the progress of work being done.
Conclusion
In the world of project management tools, there are many options to choose from. However, if there is one that sets itself apart from the rest, it is Notion. Being extremely customizable, cross-compatible, having a clear interface, and being able to do the simple and complex tasks that one requires to make it one of the best in the business. To get started, all you need is a notion account and an internet connection to get things started. AT&T has you covered and if you have any questions, you can click here to get in touch with their customer service.